Yearly performance of solar collectors
The design reference year (DRY) data sets are limited by the fact that they only contain meteorological data from the most typical months. Thus, they do not give information about the variability from year to year of how low/high thermal performances of solar collectors will be in months with untypically low/high levels of solar irradiance. For a 10-year period such as 2001-2010 it is not statistically reasonable to make a 90% percentile data set. Therefore we have rather tested the thermal performance of the full 10-year data sets for each of the 6 DRY irradiance stations. The results are shown below. These results all stem from the study by Dragsted et al. (2015).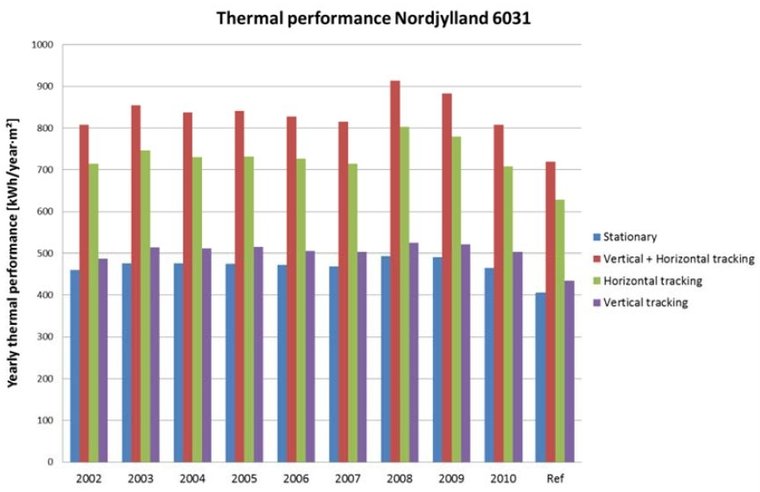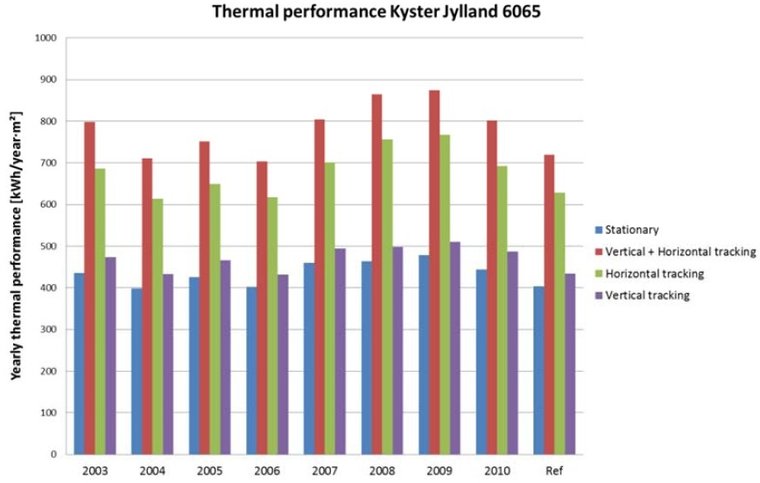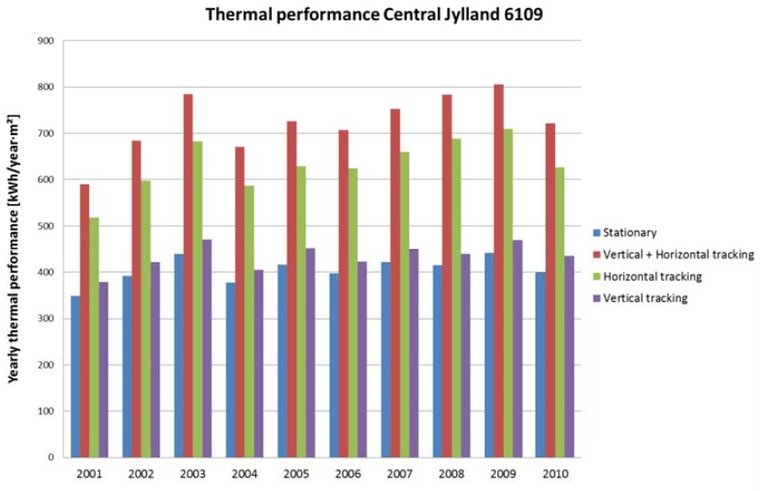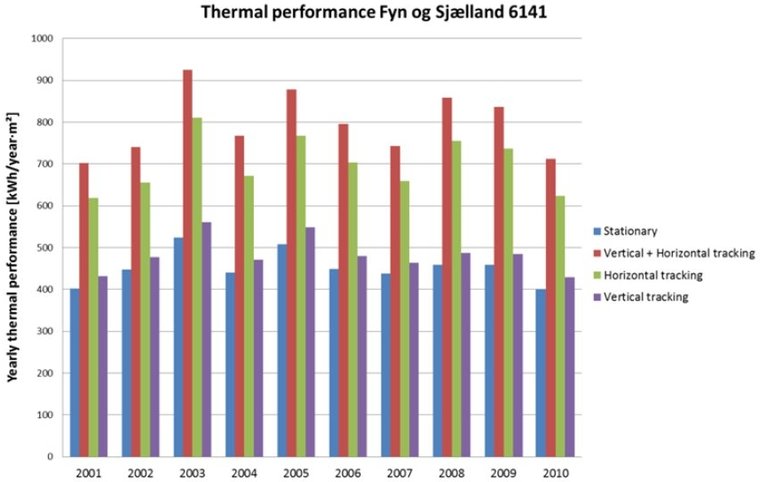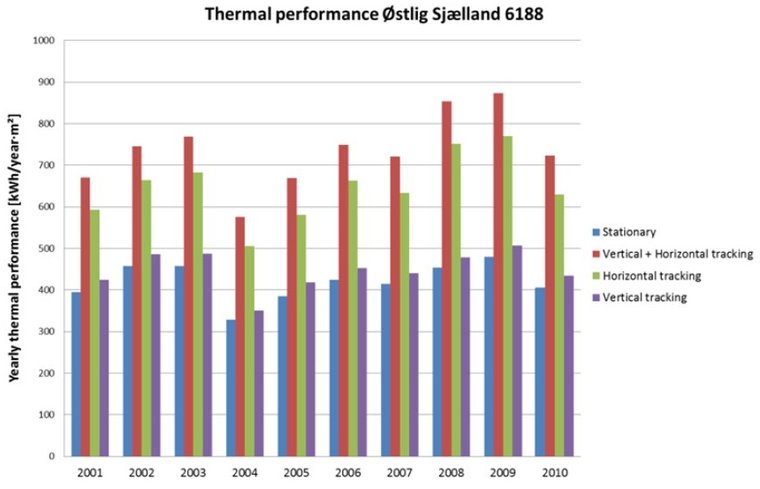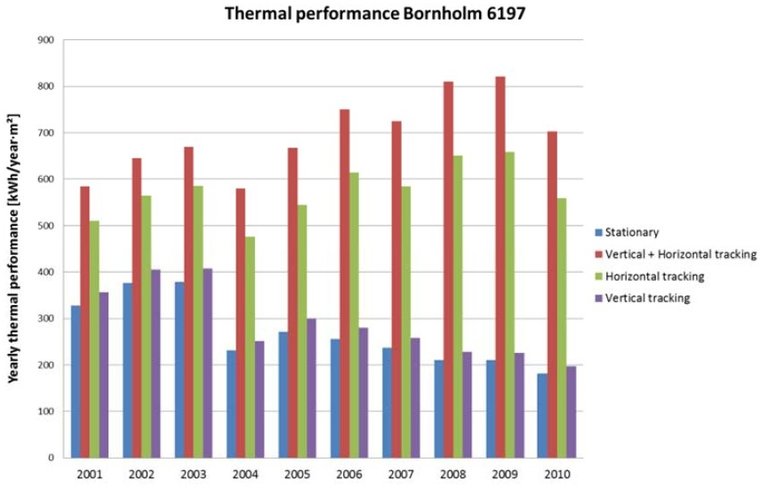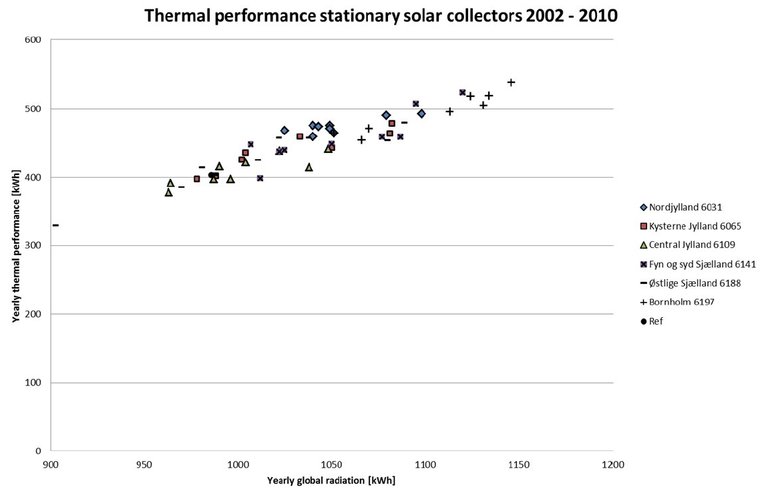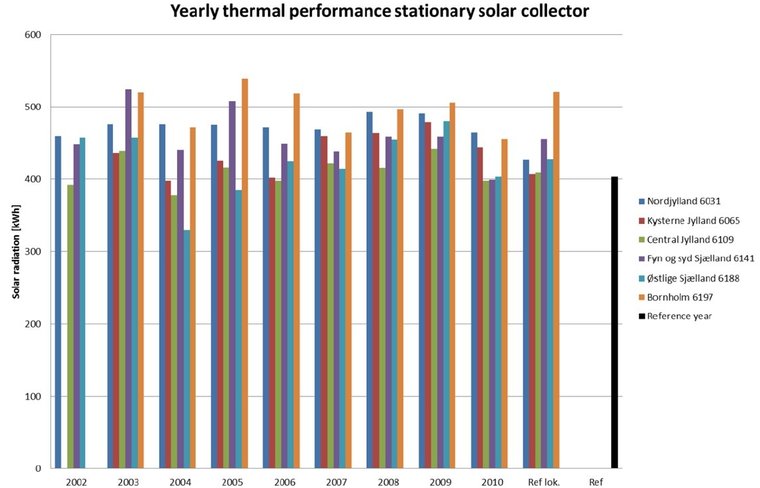 References
Dragsted, J., S. Furbo, E. Andersen, B. Perers, K. P. Nielsen: "Calculated thermal performance of solar collectors based on measured weather data from 2001-2010," Energy Procedia, 2015, accepted.
Lund, H.: "The Design Reference Year users manual," www.byg.dtu.dk/Publikationer/LFV, LfV Report 274, DTU Civil Engineering, Kgs. Lyngby, Denmark, 1995.
Wang, P. G., M. Scharling, K. P. Nielsen, K. B. Wittchen & C. Kern-Hansen: "2001 - 2010 Danish Design Reference Year - Reference Climate Dataset for Technical Dimensioning in Building, Construction and other Sectors," www.dmi.dk/fileadmin/user_upload/Rapporter/TR/2013/TR13-19.pdf, Technical Report 13-19, DMI, Copenhagen, Denmark, 2013.